The fabulous, funny and moving play by Tim Firth
Ticket price $100 + booking fee includes
3 course dinner and champagne on arrival
Dress: Cocktail / Lounge Suit
This year is the mcCr's 20th Anniversary year and we thought it was probably time to put the shoe on the other foot.
In 2010 a group of us were in Sydney getting costumes for Dancing With The Cooma Stars and while there we went to watch the Australian production of Calendar Girls at the Royal Theatre. We walked out of there inspired and decided we needed to do that play as a fundraiser, with mcCr members performing. We thought it was time to put ourselves on stage and feel vulnerable just like we've asked so many others to do before.
It has taken 7 years to get the rights for this play. The rest as they say is history and here we are whipping our bras off to raise valuable funds for our community. With the assistance of performers from the Cooma Little Theatre and our wonderful director, Jayne Keegan, rehearsals have already started.
There will also be a 2018 Calendar unveiled and available for sale on the nights of the play and at selected venues thereafter. The Calendar features mcCr members doing what they don't usually do, in public anyway!
By clicking on the sunflower below you can checkout all the "Calendar Girls" and maybe make a donation to your favourite.

Donations will go to provide opportunities for our
community to support financial hardship due to a
cancer diagnoses, cancer research and local cancer care facilities.
If you like to donate to mcCr you can do so by
clicking on the sunflower and
"Find a Calendar Girl" to support.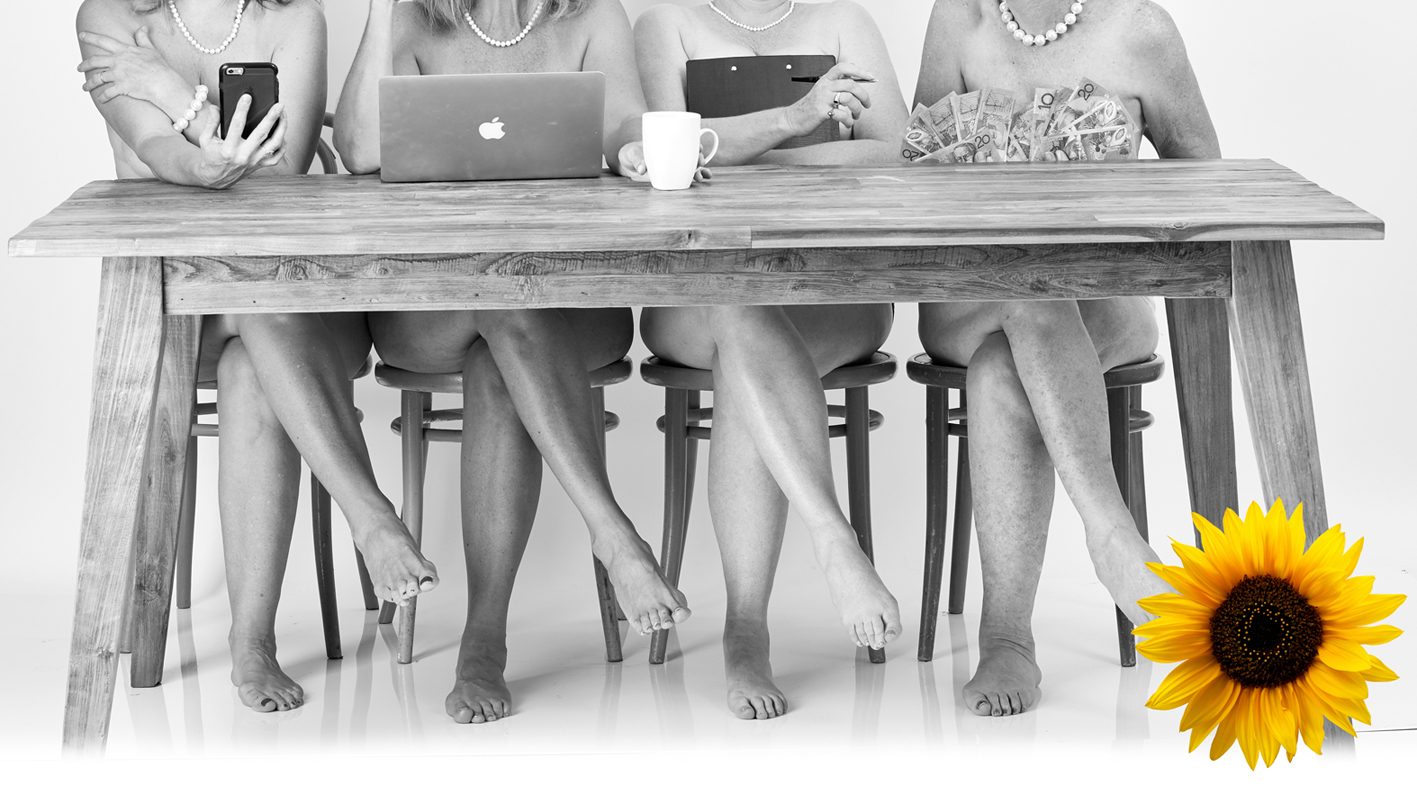 An Amateur Production by arrangement with ORiGINTM THEATRICAL, on behalf of SAMUEL FRENCH LTD